Description
The Volkswagen SP2 is a sports car developed by Volkswagen do Brasil for that market, from 1972 to 1976. The name is an acronym for "São Paulo". The SP2 is powered by 1700 cc 4-cylinder Boxer engine. The SP2 was sold alongside its distant cousin, the Volkswagen Brasilia and has a similar grille and headlamp design. The SP2's chassis was based off that of a Volkswagen 1500 Variant (most similar Hot Wheels to one being the Custom '69 Volkswagen Squareback). Only 11 000 units of the Volkswagen SP2 were produced during its short life, making this car a somewhat rare car. The SP2 is the first Brazilian Hot Wheels casting.
Versions
The Volkswagen SP2 has come out in the following 1/64 scale versions:
Col #
Year
Series
Color
Tampo
Base Color / Type
Window Color
Interior Color
Wheel Type
Toy #
Country
Notes / Variations
Photo
046 (INT)
126 (USA)
2010
New Models (INT)
Global All Stars (USA)
Orange
Silver & Black stripes on sides
Black / Plastic
Clear
Black
5SP
R6453 (INT)
R7551 (USA)
Malaysia
Base code(s): C14, C15, C17, C21, C25
2012
Wal-Mart Exclusives
Orange
White, Blue, & Black stripes on sides, 'Easter 2012' on sides, White & Blue stripes on hood
Black / Plastic
Tinted (Blue)
Grey
White 10SP
W4020
Thailand
Base code(s):

2012
10 Pack
Pearl White
Red side stripes, & Black stripes on the bottom, "VWSP2"
Black / Plastic
Clear
Black
5SP
Malaysia
Base code(s):
N/A
2016
Hot Wheels Retro Style Series
White
Blue and Black Rally-Inspired graphics. #432, "VW" logo on roof, sponsor logos on sides
Grey / Plastic
Clear
Black
5SP
DNF19
Malaysia
Base code(s): H49
4/5
2017
Car Culture - Air-cooled
Yellow
Dark Blue, Black, White & Green stripes & checkers on sides & hood, '16' on sides, VW logo on hood
Unpainted / Metal
Tinted
Black
D7RR
DWH74
Thailand
Base code(s): J49
Gallery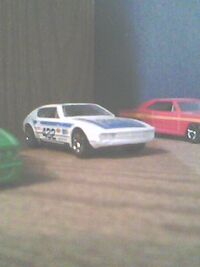 External Links
Ad blocker interference detected!
Wikia is a free-to-use site that makes money from advertising. We have a modified experience for viewers using ad blockers

Wikia is not accessible if you've made further modifications. Remove the custom ad blocker rule(s) and the page will load as expected.