I've Just added 2 pictures of The new 2011 treasure hunt Buick. I found 4 in the UK over the weekend.
Hi I'm from The UK and use your fantastic site to identify my cars. Can anyone help me with identifying the cars in the Police pursuit 5car set I've just bought. It doesn't appear in your listings so I'm a bit lost.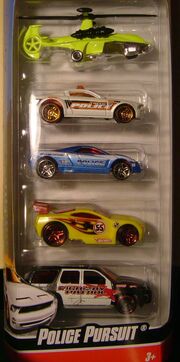 Ad blocker interference detected!
Wikia is a free-to-use site that makes money from advertising. We have a modified experience for viewers using ad blockers

Wikia is not accessible if you've made further modifications. Remove the custom ad blocker rule(s) and the page will load as expected.