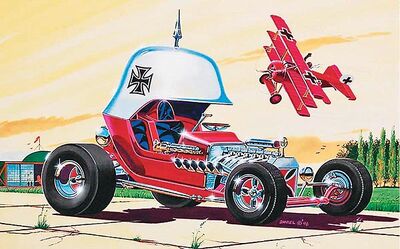 Tom Daniel an industrial designer by trade, is probably one of the most popular model designers around. With over 75 of his designs being manufactured as scale model kits!
Tom Daniel's Hot Wheels
Red Baron '70
Paddy Wagon '70
Sand Crab '70
S'Cool Bus '71
Ice'T' '71
Tarantula Dragster (Gran Toros)
Dune Daddy '74
Fire Cracker   Old Number 5 '81
Bad Medicine
Section heading
Write the second section of your page here.
Ad blocker interference detected!
Wikia is a free-to-use site that makes money from advertising. We have a modified experience for viewers using ad blockers

Wikia is not accessible if you've made further modifications. Remove the custom ad blocker rule(s) and the page will load as expected.