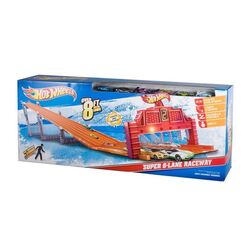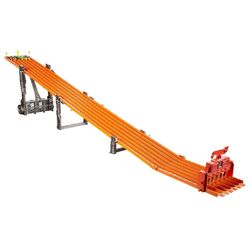 The Super 6-Lane Raceway was released in 2011 and featured 6 cars, not exclusive to the set*. The set retailed around $80 USD. The set folds easily into a rolling carrying case. It also features a fair release starting gate and a battery operated (3 AA) finish gate that announces the lane of the winning vehicle.
*Variations in Interiors and Country have been found. Please check each castings page for any discrepancies.
Packaged Vehicles
The following cars were featured in this set:
Ad blocker interference detected!
Wikia is a free-to-use site that makes money from advertising. We have a modified experience for viewers using ad blockers

Wikia is not accessible if you've made further modifications. Remove the custom ad blocker rule(s) and the page will load as expected.