The Staff Car was only released in the Military Machines , this was a 6-Pack. This was only released in 1976. And thought to be only released with Redline tires for many years.
Although  there seems to have been a exception to this, as the Staff Car has been found in Blackwall. Being Mattel did not release Blackwall wheels until 1977, this puts a kink in the 1976 only thought. At this time it has only been found loose and not been found in the 6-Pack. So it could be a non production version.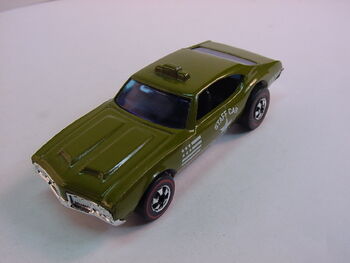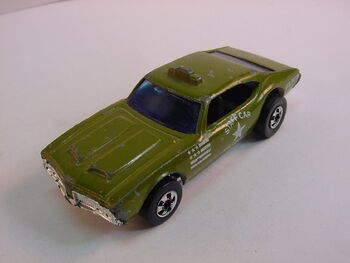 Ad blocker interference detected!
Wikia is a free-to-use site that makes money from advertising. We have a modified experience for viewers using ad blockers

Wikia is not accessible if you've made further modifications. Remove the custom ad blocker rule(s) and the page will load as expected.