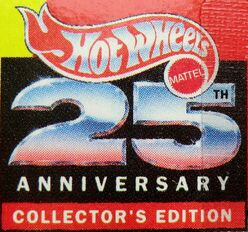 In 1993, Mattel had a huge celebration and sold several special edition cars for the 25th anniversary (See Hotwheels 25th anniversary page).  Coming soon will be the 50th anniversary of 2018.  This will be a big mark in the Hot Wheels line, and rare editions may be produced.
Preparation
All Hot Wheels fans should be on the lookout for the rare 50th anniversary models in 2018.
News From Mattel
Mattel is currently inactive on the subject.