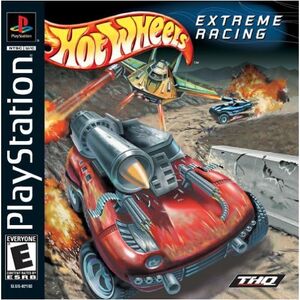 Hot Wheels: Extreme Racing is a Playstation Video Game published by THQ in 2001.
In this game, players race Hot Wheels vehicles on the road, on the sea and in the air. The player begins with Three vehicles, and is able to unlock and upgrade more during the game.
The game includes multi-player modes for up to four people.
List of Castings Featured in Hot Wheels: Extreme Racing:
Ad blocker interference detected!
Wikia is a free-to-use site that makes money from advertising. We have a modified experience for viewers using ad blockers

Wikia is not accessible if you've made further modifications. Remove the custom ad blocker rule(s) and the page will load as expected.