From July 1st to October 31th,Hot Wheels had a sponsorship with the game "Drive Ahead "which was created by Dodreams Fairytale Company.There are nine Hot Wheels cars and five maps added into the game.Each map features an existed Hot Wheels race track. The cars aren't free to play in single player mode and multiplayer mode ,but you can try them out in the daily challenges!Each day there will be a level with the tracks or the cars,or both!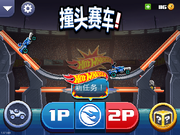 The difficulty of the levels are shown in the color of the title.
Blue means easy,silver means medium and gold means hard.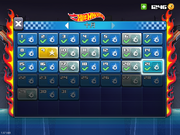 The tracks are same as follows:
Criss Cross Crash
Shark Bay Battle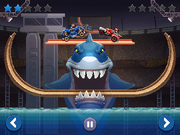 Volcanic eruption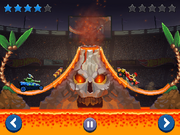 Night Knight Jump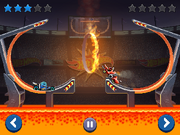 V-drop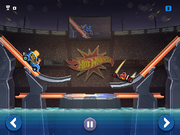 The cars are pixelated actual Hot Wheels cars plus a big helmet.(PC users please help me to get those pictures in orders like any castings or a list of Mainline,and put the pictures of the cars with them in the game together,cuz I can't do it in my ipad)
Roller Toaster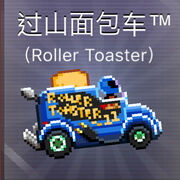 Voltage Spike
Hotweiler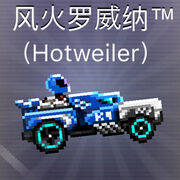 Mountain Mauler
Tanknator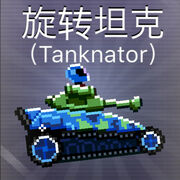 Bone Speeder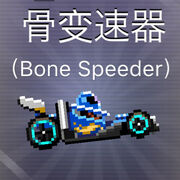 Head Starter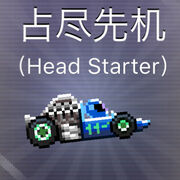 Double Demon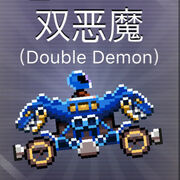 Knight Draggin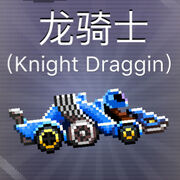 Please delete this sentence and the text below after editing,admin. (I still don't know how to make pictures in orders after I read the instructions of this site.Admin please help me edit this page.If you don't want the default funny Chinese translations in the pictures,enjoy the game yourself and replace them with English ones?Remember it's ending soon!)
Ad blocker interference detected!
Wikia is a free-to-use site that makes money from advertising. We have a modified experience for viewers using ad blockers

Wikia is not accessible if you've made further modifications. Remove the custom ad blocker rule(s) and the page will load as expected.