Clube 171 de Colecionadores (Club 171 of Collectors)
Talk

0
Share
Ad blocker interference detected!
Wikia is a free-to-use site that makes money from advertising. We have a modified experience for viewers using ad blockers

Wikia is not accessible if you've made further modifications. Remove the custom ad blocker rule(s) and the page will load as expected.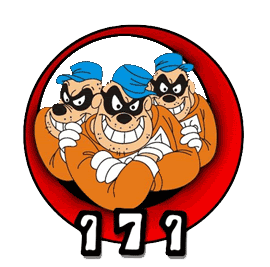 It dissident of CPCVM. This Club was founded in September 9th of 2009, by Remo Rocco, in São Paulo City, state of São Paulo. In 2009 the Collector Fire Fox, created within the board of the HotWheels Club (HWC) own a forum called CPCVM. It later ended up causing friction with one of the administrators ofHWC, which ended up expelling it after one frame.
Rocco Remo was then invited by Fire Fox to the Board of yourclub to participate in and organize the meetings CPCVM.After atime, Fire Fox began calling some collectors who participated in the meetings as "Salesmen, or 171 Explorers," because the price of the miniatures sold by these collectors.
There was another meeting in which collectors charged with Fire,refused to participate. The quality of the meetings began to fall CPCVM Rocco and Remus decided to accept an invitation to leave the Board. Hisopposition to the decisions of the club CPCVM, eventually culminating in its expulsion. So Rocco along with some friends "dissidents " founded, choosing the Beagle Boy mascot, as they were called 171 orthieves, embezzlers.
Forum administrators CPCVM, created anarea very pro 171 Club on their website. The club became successful and Rocco Sergio's friend called him to create a forum for the messages of the club forumCPCVM were summarily deleted.
Today is one of the most famous club of Brazil