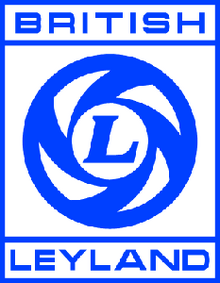 British Leyland is a defunct car manufacturing corporation from the UK born from the Company BMC, or British Motor Corporation's acquisition in 1965 of the company Pressed Steel, maker of car bodies in Cowley, UK. After this acquisition, BMC found itself with the company that made the bodywork for Jaguar, Morris, MG, Triumph, Rover and BMC itself. in 1968, British Leyland Was born, and it was at the time the fourth largest car maker in the world. British Leyland, or BL for short offered customers a wider range of makes and models than any other car firm in the world. Due to it's size and poor management, BL slid down into oblivion, resulting in the dissolution of the Morris, Triumph and MG marques by time the millennium turned.
Source and more information: Clarkson's Car Years-Who Killed the British Motor Industry?-YouTube
Subcategories
This category has the following 4 subcategories, out of 4 total.
L
M
R
T
Pages in category "British Leyland Cars"
The following 9 pages are in this category, out of 9 total.
J

L

L cont.

M

M cont.

R

T
Ad blocker interference detected!
Wikia is a free-to-use site that makes money from advertising. We have a modified experience for viewers using ad blockers

Wikia is not accessible if you've made further modifications. Remove the custom ad blocker rule(s) and the page will load as expected.