Ad blocker interference detected!
Wikia is a free-to-use site that makes money from advertising. We have a modified experience for viewers using ad blockers

Wikia is not accessible if you've made further modifications. Remove the custom ad blocker rule(s) and the page will load as expected.
2017 Treasure Hunts
The 2017 Treasure Hunts Series is part of the 2017 Hot Wheels line.
Since 2013, Mattel has incorporated Treasure Hunts into other series instead of being their own series.
Treasure Hunts are distinguished by the 'circle flame' symbol.

Versions
Toy #
Col. #
# in Series
Model Name
Body Color
Tampo
Base Color / Type
Window Color
Interior Color
Wheel Type
Country
Photo
Case (Wave)
DVC99
-
Legends of Speed

9/10

Winning Formula
Matte Black
Hot Wheels logo throughout spoiler, side and hood
Red / Plastic
N/A
Blue
Gold-Chrome-Rim, Black PR5
Malaysia
A
DVD02
-
Fright Cars

4/5

Fangula
Matte Black
Red & White pinstripes on sides & top, Red TH logo on sides
Unpainted / Metal
Tinted (Red)
Chrome
Black & Red OH5SP / Black & Red SK5
Malaysia
B
DVD11
-
Street Beasts
Dragon Blaster
Purple Magenta
Green Scales with Black Outlines on Sides of Top
Chrome / Plastic
No Window, Orange Eyes and Wings
NA
Lime Green 5SP with Purple Rims
Malaysia
C
DVD01
-
Tooned
'Tooned '69 Camaro Z28
Yellow
Black Stripes on Side and Top, Black "69" with White Outlines, Hot Wheels Logo
Black / Plastic
NA
Chrome
Black 5SP with Orange Rims
Malaysia
D
Malaysia
E
Malaysia
F
Malaysia
G
Malaysia
H
Malaysia
J
Malaysia
K
Malaysia
L
Malaysia
M
Malaysia
N
Malaysia
P
Malaysia
Q
2017 Super Treasure Hunts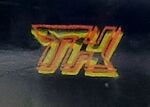 In 2017, Mattel released a series of Super Treasure Hunts, hidden among the other series.
They are distinguished by one or more of the following: Spectraflame paint, Real Riders, extensive detail, and either a writing of 'TREASURE HUNT' symbol or a TH symbol. A new feature that was added in 2015 was a flame within a circle behind the vehicle on the card like the one below, except it is the color gold.

Versions
| Toy # | Col. # | # in Series | Model Name | Body Color | Tampo | Base Color / Type | Window Color | Interior Color | Wheel Type | Country | Photo | Case (Wave) |
| --- | --- | --- | --- | --- | --- | --- | --- | --- | --- | --- | --- | --- |
| DVC89 | - | HW Flames 7/10 | '63 Chevy II | Spectraflame Magenta | Yellow and Orange flames on side and top | Chrome / Plastic | Clear | Gray | RR5SP | Malaysia | | A |
| DVC84 | - | HW Screen Time 6/10 | The Mystery Machine | Spectraflame Aqua | Scooby-doo cartoon decals | Chrome / Plastic | Clear | Orange | CoMo | Malaysia | | B |
| DVC85 | - | Holiday Racers 2/5 | 16 Angels | Spectraflame Gold | Christmas Decals and Stripes, "Happy Holidays" and santa tampos on side | Red / Plastic | Red Tint | Green | RR5SP | Malaysia | | C |
| DVC87 | - | HW Speed Graphics 5/10 | Toyota Baja Truck | Spectraflame Blue | Falken Decal | Black / Plastic | None | Gray | | Malaysia | | D |
| DVD10 | - | Surf's Up 4/5 | Surf Crate | Spectraflame Red | Beige Tampos with Tan Stripes and outlines on side and top. Black roof | Unpainted / Metal | None | Beige (Chrome Engine) | | Malaysia | | E |
| DVC86 | - | Factory Fresh 7/10 | '17 Acura NSX | Spectraflame Gold | Black Roof, Headlights and Taillights | Black / Plastic | Clear | Black | RRE | Malaysia | | F |
| DVC88 | - | HW Hot Trucks X/10 | '67 Chevy C10 | Spectraflame Purple | Magenta, White and Black Tampos on side and hood | Black / Plastic | Clear | Chrome | RR5SP | Malaysia | | G |
| | - | BATMAN X/5 | Batmobile (The Brave and the Bold) | Spectraflame Black | Red and Gray Stripes on Hood and Side | Metalflake Gray / Plastic | Blue Tint | Metalflake Gray | | Malaysia | | H |
| | | | | | | | | | | Malaysia | | J |
| | | | | | | | | | | Malaysia | | K |
| | | | | | | | | | | Malaysia | | L |
| | | | | | | | | | | Malaysia | | M |
| | | | | | | | | | | Malaysia | | N |
| | | | | | | | | | | Malaysia | | P |
| | | | | | | | | | | Malaysia | | Q |