2013 Secret Treasure Hunts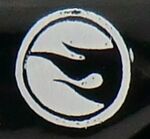 In 2013, Mattel did not release a list of Treasure Hunt cars. Instead, they mixed them in with various series cars. TH cars are distinguished by the symbol of the flame.
Here are the list secret treasure hunt 2013
Versions
Toy #
Col. #
# in Series
Model Name
Body Color
Tampo
Base Color / Type
Window Color
Interior Color
Wheel Type
Country
Photo

Case

(Wave)

X1693

041
41/50
Bread Box
White
'HWPS' flame symbol
Chrome
 Blue tint
Blue
5SP
Malaysia
A
X1766
136
6/10
Carbonator
Clear Blue
Blue and White Hot Wheels "Carbonator Energy" flame symbol
Lime Green / Metal
N/A
Gray
Transparent Blue Wheel OH5 w/ Chrome rims
Malaysia
B
X1673
017
17/50
'10 Camaro SS
Black
Red and White stripes, "Police", "HW68", "Speed Unit" flame symbol
Dark Gray
Blue
Gray
Red-rim, Black PR5
Malaysia
C
X1759
128
8/10
Fast Fish
Pale Blue
Black "17" inside White circle, "Gulf" logo, Orange stripe, Black flame symbol
Orange / Plastic
Clear
Chrome
Orange Chrome rim, Black PR5
D
X1753
121
1/10
Circle Trucker
Olive Green
KILPIN Racing '3'
Gray / Plastic
tint
Yellow
Yellow rim, Black MC5
Malaysia
E
X1688
036
36/50
'64 Lincoln Continental (2000)
Green
Yellow, Red and Blue flame and arrow graffiti, Black flame symbol
Chrome / Plastic
Blue tint
Black
Gold rim LW, Blue tyre
Malaysia
F
X1702
051
1/25
Sting Rod II
OD Green
White Flame Orange Back ground Symbol
Red / plastic
Orange
Gray
Orange Chrome Rimmed OR12SP
Malaysia
G
X1739
101
1/10
Prototype H-24
Metalflake Blue
Red, Yellow & White Hot Wheels Race Team deco, "2"
chrome
Blue Tint
White
OH5
Malaysia
H
X1684
032
32/50
Custom '77 Dodge Van
Black
Yellow ,White & Green Graffiti Custom
Chrome / Plastic
Yellow Tint
Green
Yellow Wheel, Green OH5
Malaysia
J
X1680
027
27/50
Dodge Challenger Drift Car
White
Dodge Racing '77' Graphics
Black / Plastic
Tinted
Black
Chrome rim, Black PR5
Malaysia
K
X1671
014
14/50
Ford Mustang GT Concept
Blue
Red, white and blue, "police"
Black / Plastic
Red tint
Black
5 spoke, black with white line
Malaysia
L
X1675
019
19/50
Fire Eater
White
Red Flames
Chrome/ Plastic
Yellow
Black
Red Chrome 5SP
Malaysia
M
X1732
092
17/25
'12 Ford Fiesta
Red
Fiesta '8'
Orange / Plastic
Tinted
Orange
White 10SP
Malaysia
N
X1677
022
22/50
Mazda RX-7
Gray
Stripes, sponsors, "nostalgic car" logo
Smoke
Blue
Plain PR5
Malaysia
P
X1756
124
4 / 10
Bad to the Blade
Metalflake Black
X-1120 and TH orange symbol.

HW light blue and 8.

Light Blue painted Metal
N/A
Orange
Orange TRAP5's
Malaysia
Q
2013 Super Secret Treasure Hunts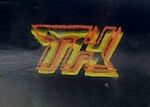 In 2013, as in 2012, Mattel released a series of super treasure hunt, hidden among the other series.
They are distinguished by their Spectraflame paint, Real Riders and TH symbols.
Here are the list super secret treasure hunt 2013
(long board only, no international)
Versions
Toy #
Col. #
# in Series
Model Name
Body Color
Tampo
Base Color / Type
Window Color
Interior Color
Wheel Type
Country
Photo

Case

(Wave)

X2010
155
5/10
'10 Ford Shelby GT500 Super Snake
Spectraflame Olive Green

Black, White &

Silver

Gray
Smoke Tinted
Black
GoldRRE
ML
E
X2017
163
3/10
'72 Ford Ranchero
Spectraflame Purple

Pink, Silver, White & Purple

Unpainted Metal
Clear
Dark Gray
RRCOBRA
ML
K
X2018
167
7/10
'10 Toyota Tundra
Spectraflame Dark Red
Black & Silver
Silver
Smoke Tinted
Black
Red Rims with RRORBlack5SP
ML
N
X2020
176
6/10
Toyota 2000 GT
Spectraflame Red
Black & Silver
Gloss Black Painted Metal
Clear
Black

Chrome Rims,

BlackRRCOBRA

ML
J
X2019
181
1/10
Bone Shaker
Spectraflame Pink
Gold,Pink,Black & White
Unpainted Metal
No
Chrome
Chrome rims, Black RR5SP
ML
G
X2023
197
7/10
'69 Chevy Camaro Convertible
Spectraflame Red
White, Silver & Red
Black
Clear
White
RR5SP
ML
L
X2024
198
8/10
'73 Ford Falcon XB
Spectraflame Gold
Red, Black & Silver
Dark Chrome
Smoke Tinted
Dark Gray

Chrome rims,

BlackRR5SP

ML
C
X2015
202
2/10
'09 Corvette ZR1
Spectraflame Red
Red, Silver, Black & White
Gray
Smoke Tinted
Gray
WhiteRRCOBRA
ML
B
X2016
207
7/10
'62 Corvette
Spectraflame Lite Blue
White & Silver
Chrome
Clear
Black
RR5SP
ML
H
X2012
217
7/10
'71 Dodge Demon
Spectraflame Blue
Gree, Yellow, Black & White
Chrome
Clear
Black

Chrome rims,

BlackRR5SP

ML
Q
X2013
229
9/10
'07 Ford Mustang
Spectraflame Green
Dark Gree, Black, Silver & White
Black
Clear
Black
RR5SP
ML
P
X2021
233
3/10
'71 El Camino
Spectraflame Bronze
Burgandy, Milky & Brown
Chrome
Brown Tinted
Black
GoldRR5SP
ML
D
X2022
238
8/10
'64 Buick Riviera
Spectraflame Purple
Black & White
Chrome
Smoke Tinted
Gray
RRCOBRA
ML
F
X2011
242
2/10
'72 Ford Gran Torino Sport
Spectraflame Blue
Orange, Red, Black & White
Black
Clear
Dark Chrome
RR5SP
ML
A
X2014
244
4/10
'67 Camaro
Spectraflame Black or Grey
White, Red & Blue
Unpainted Metal
Clear
Red
RR5SP
ML
M
Treasure Hunts by year